Welcome to our shiny new website - proudly developed by TheTubes!
While we are making our final adjustments and sorting out any kinks, we appreciate your patience and understanding.
Should you experience any issues or have difficulty finding the products you are seeking, please reach out and let us know.

.
.
.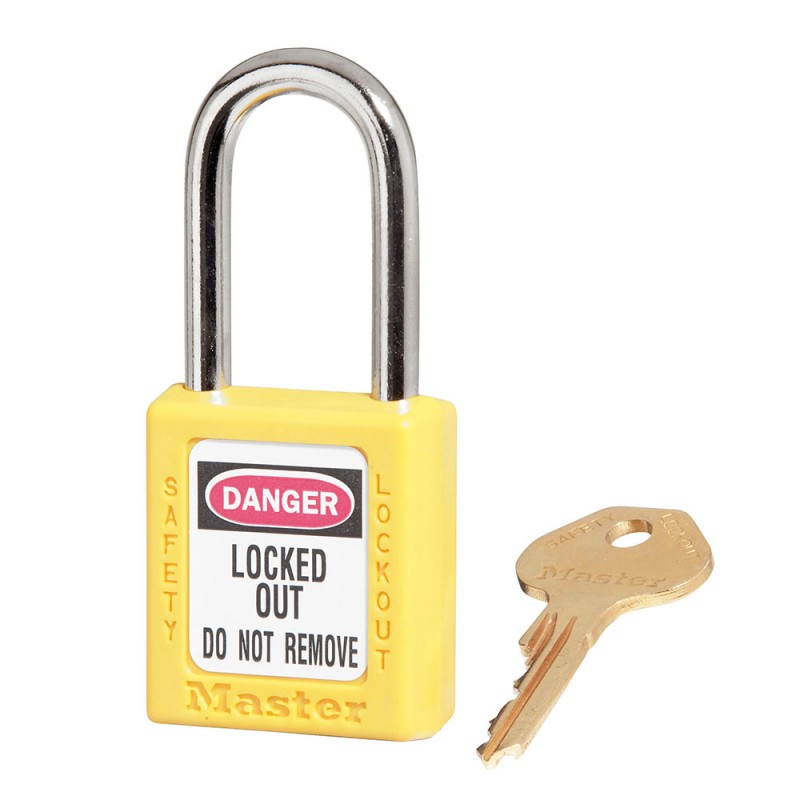 Scroll mouse to zoom in or zoom out
ZENEX™ THERMOPLASTIC SAFETY PADLOCK 38MM - YELLOW
The Master Lock No. 410RED Zenex™ Thermoplastic Safety Padlock features a 38mm wide plastic red body and a 38mm tall, 6mm diameter metal shackle.
Designed exclusively for Lockout/Tagout applications, the durable, lightweight, non-conductive lock body is easy to carry.
This padlock features high security, reserved-for-safety cylinder with key retaining to ensure padlock is not left unlocked.
Features
410 Thermoplastic Safety Padlock
1-1/2in (38mm) wide, 1-3/4in (44mm) tall Thermoplastic black body, shackle with 1-1/2in (38mm) clearance
Designed exclusively for lockout tagout applications
Durable, lightweight, non-conductive Thermoplastic lock body
Customize on-site with permanent, write-on labels
Compliance with "One Employee, One Lock, One Key" directive
High security, reserved-for-safety cylinder
Key retaining - ensures that padlock is not left unlocked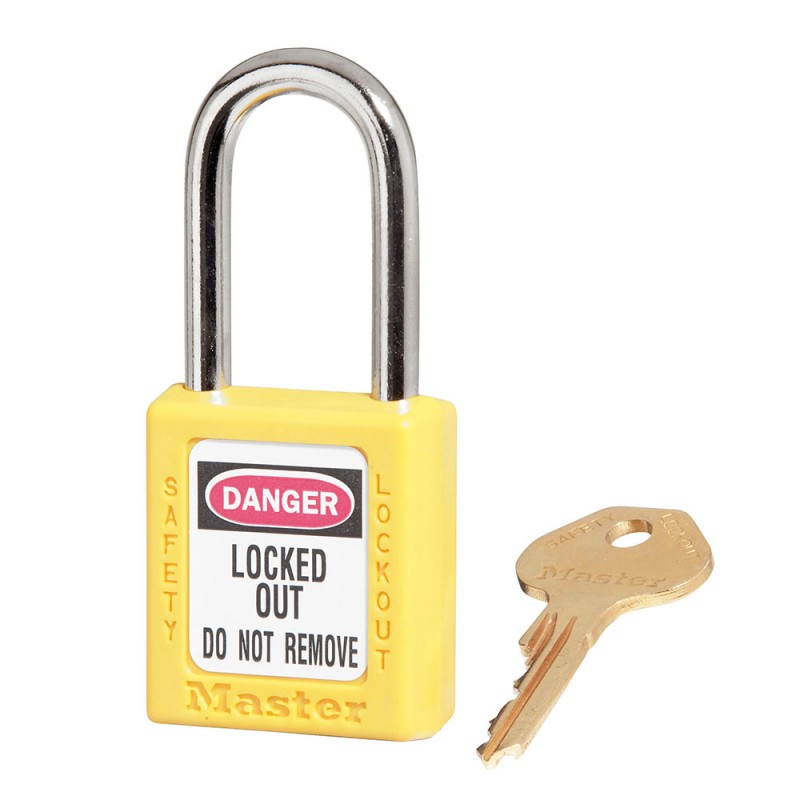 Products in the same category