Thank you for supporting an Australian Owned business!

Operating since 1995, we are a family-run business and are delighted to announce that products manufactured on site are officially Australian Made and certified! Check out our range to see which products can boast this accomplishment!

.
Vinyl Signage & Lettering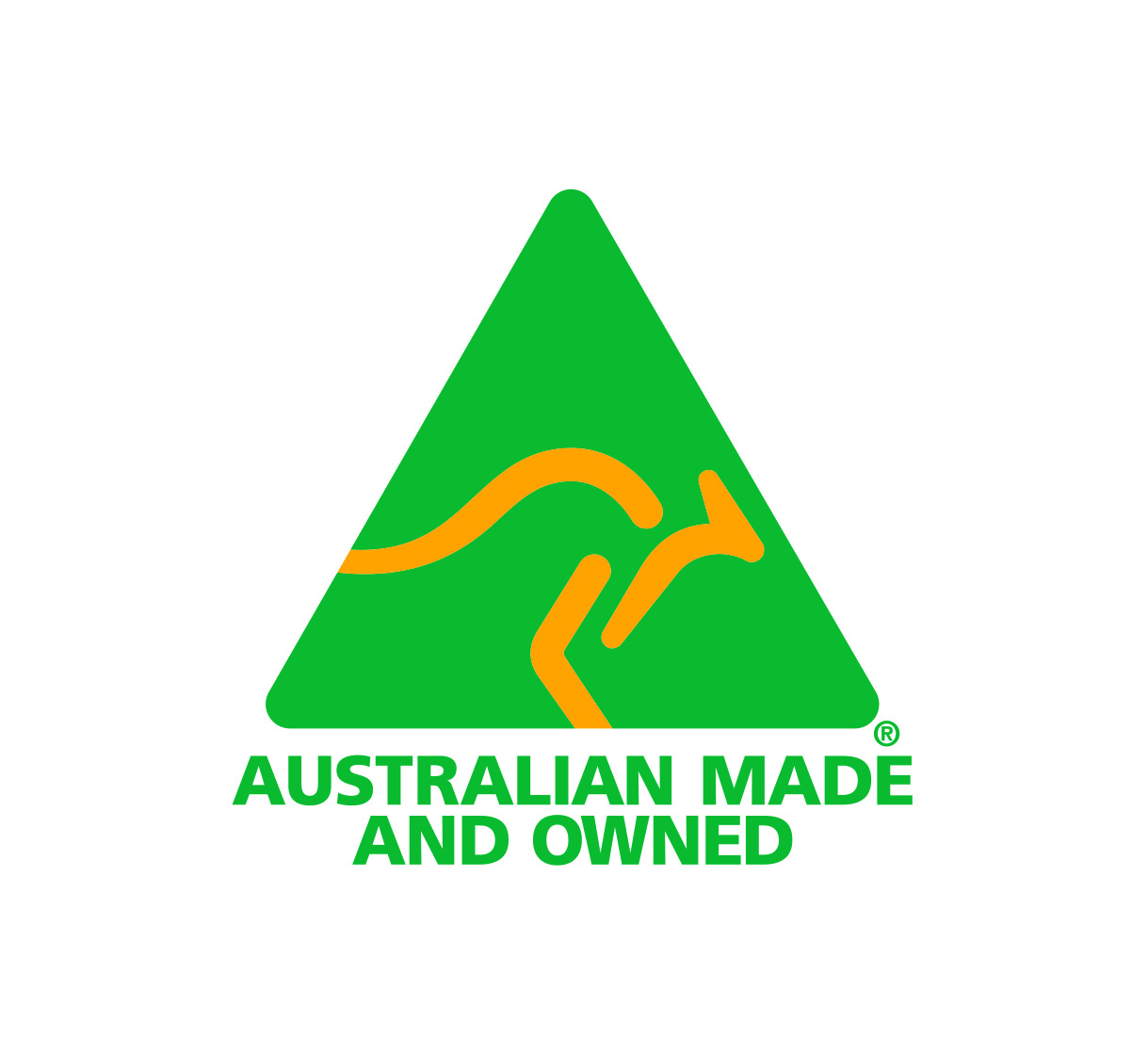 Thanks for supporting an Aussie business!

We can apply vinyl cut outs onto Colourbond metal, polypropylene, aluminium, Corflute for signage or onto media to create adhesive labels. Our signage is overlaminated with UV matte, UV gloss or (our favourite!) anti-graffiti to ensure the lifespan of your signage is maximised.

Vinyl is ideal for 2 or 3 colour text and simple characters while format printing is perfect for signage with a range of colours or detail as common in logos and some artwork.

We offer a number of substrates that we are able to apply vinyl to;


Colourbond Metal

A durable metal measuring 0.55mm thick which is previously coated in exterior grade paint which is then baked for the absolute best strength and resilience. This is one of our most popular options for signage due to its versatility and capacity for endurance.


Polypropylene

This is a neutral plastic which doesn't require any dangerous chemicals in its production which makes this a safer, non-toxic and environmentally friendly alternative to other plastics such as PVC. Polypropylene measures 1.4mm and is a lighter material than Colourbond.


Aluminium

Our aluminium is available in 1.6 and 3mm thicknesses which are our most popular options. If you want a metal sign, an aluminium sign is the perfect choice. Our laminated signs are of a high quality, long durability and are perfect as outdoor signs. They are available in a reflective option, which is perfect for use as road signs.


Corflute

Corflute is a type of plastic temporary signage 3 or 5mm thick, which can be identified by its light weight and corrugated appearance within. This economical and low-cost option is ideal for all signage that is to be displayed and utilised for a limited duration or purchased as a transitory signage option before using a more durable choice.


Custom Stickers / Adhesive Labels

Our adhesive labels are created with the best quality vinyl media before being cut into individual stickers by our computerised cutter for an effortless application and the ultimate finish. Refer to our Custom Stickers / Adhesive Label section for further applications and information

Vinyl Lettering

Our custom vinyl lettering has endless applications from cars, windows, products or walls. Think street numbers or your logo or business name and logo for your window in durable vinyl! Each sticker comes with transfer tape which ensures a convenient and hassle-free application and finish.


Feeling a little overwhelmed? Talk to us! We are happy to advise you to ensure you get the right material for the job! Call us on (03) 8795 7712 or email sales@identisign.com.au.