Welcome to our shiny new website - proudly developed by TheTubes!
While we are making our final adjustments and sorting out any kinks, we appreciate your patience and understanding.
Should you experience any issues or have difficulty finding the products you are seeking, please reach out and let us know.

.
.
.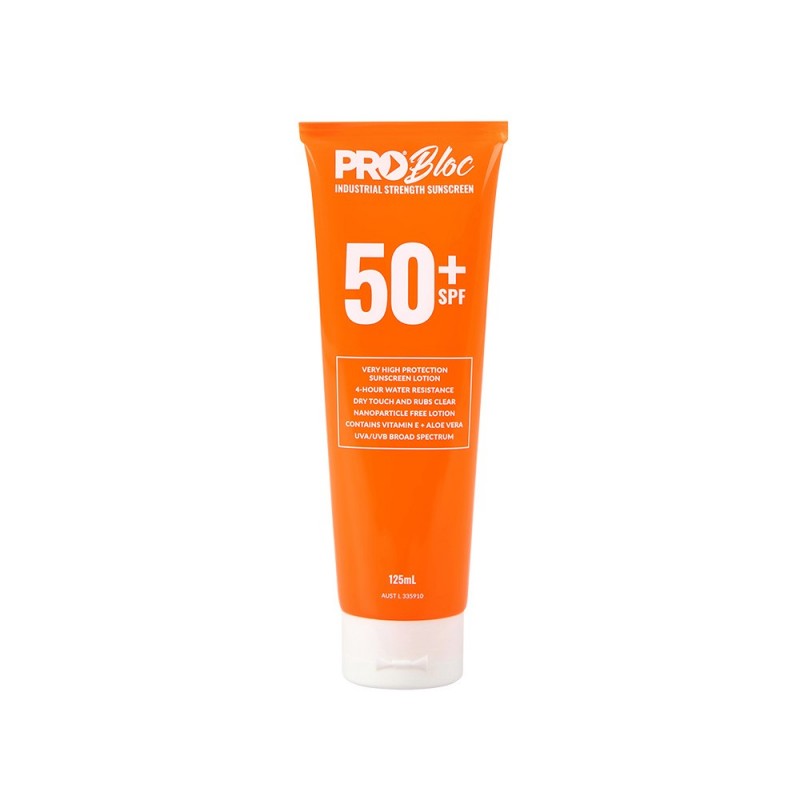 Scroll mouse to zoom in or zoom out
PROBLOC SPF 50 + SUNSCREEN 125ML SQUEEZE BOTTLE
Complies to AS/NZS 2604:2012 Sunscreen Products - Evaluation and Classification
SPF 50 + provides ultra-broad-spectrum protection from the sun's harsh UVA and UVB rays.
4 hours water resistant. Perfect for worksite use as well as weekend and recreational activities.
Contain Vitamin E and Aloe Vera to moisturise and condition the skin.
Featuring dry touch technology for a light natural skin feel.
Skin friendly dermatologically tested formula
Developed and manufactured in Australia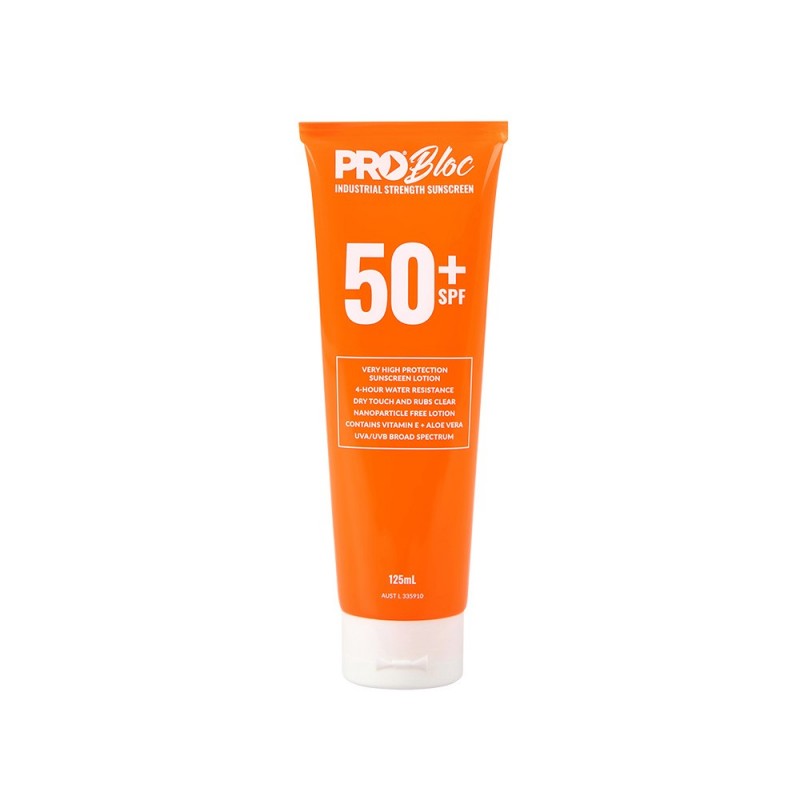 Products in the same category