Welcome to our shiny new website - proudly developed by TheTubes!
While we are making our final adjustments and sorting out any kinks, we appreciate your patience and understanding.
Should you experience any issues or have difficulty finding the products you are seeking, please reach out and let us know.

.
.
.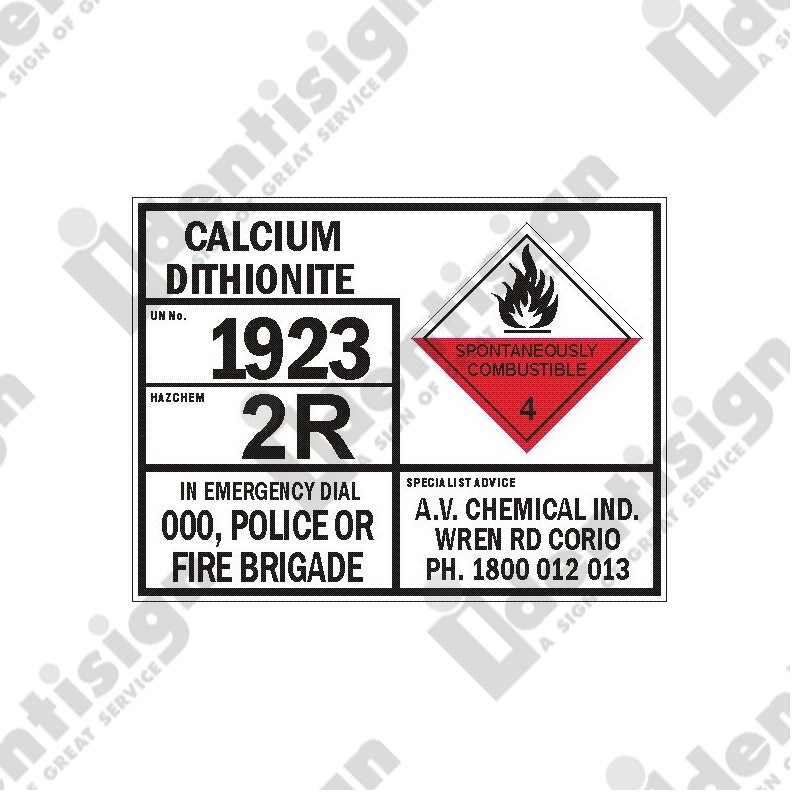 Scroll mouse to zoom in or zoom out
CUSTOM EMERGENCY INFORMATION PANEL HAZCHEM TRANSPORT PLACARD 620 X 820
Hazchem signs are used on vehicles and places where dangerous chemicals or substances are stored. Dangerous goods have a range of classifications each with their own unique specifications and requirements.

Signage provides critical information to first responders in the event of an emergency, accident or spillage and enables them to understand what they are dealing with, the quantity and even first aid information.
Product customisation
( If you can not add products to your cart, please customize the product ! )
Product customisation
---
Don't forget to save your customisation to be able to add to cart
These signs are legally required in Australia as set out in the Australian Dangerous Goods Code (ADGC) and various state regulations. The ADGC is updated every two years with a one-year transition period for each edition. Identisign is committed to ensuring the products we provide are compliant with the relevant legislation. For further information regarding compliance for your Hazchem signage needs, please refer to your local regulating body.

We offer a range of materials for our Hazchem signs including Colourbond steel, aluminium, polypropylene and adhesive labels. The material selected is crucial as wear will vary if signage is displayed outdoors and exposed to the elements as well as chemicals and substances.

If you are unsure or require a specific solution, contact us on (03) 8795 7712 and we will work with you through the design process to ensure the product you purchase is ideal for your work environment.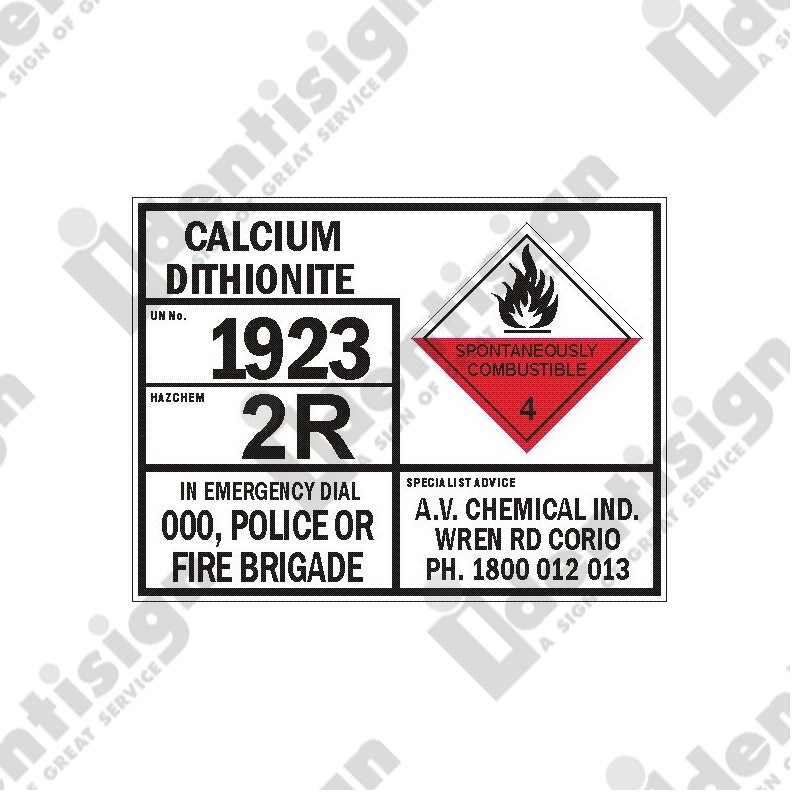 Products in the same category