Welcome to our shiny new website - proudly developed by TheTubes!
While we are making our final adjustments and sorting out any kinks, we appreciate your patience and understanding.
Should you experience any issues or have difficulty finding the products you are seeking, please reach out and let us know.

.
.
.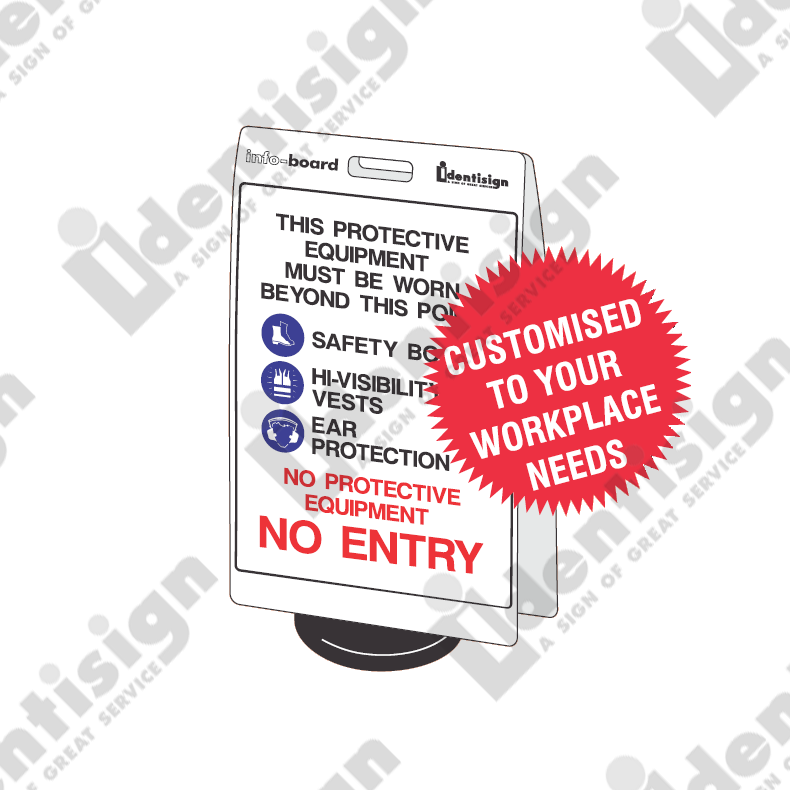 Scroll mouse to zoom in or zoom out
INFO-BOARD FLOOR STAND WITH RUBBER BASE CUSTOMISED PPE REQUIREMENTS BEYOND THIS POINT NO ENTRY WITH PICTOS 450 X 720
These safety floor stands are ideal for safety messages that may be temporary in nature or sporadic in their appearance in the environment. Designed to be portable, they can be conveniently relocated to any location as required.

Info Boards are made from Corflute so this sign is ideal for indoor settings or temporary outdoor use as the elements will affect its longevity.

Each board comes complete with a durable external 7kg moulded rubber weight to increase overall stability in windy locations and reduce the likelihood of toppling.


Product customisation
( If you can not add products to your cart, please customize the product ! )
Product customisation
---
Don't forget to save your customisation to be able to add to cart
Including its weighted base, our signs are 450 x 720 (600 without base) and are either printed or applied with vinyl. Drive home that safety message with or without standard health and safety signage to ensure your message is clearly visible and reinforced with repetition.

Need something different? No worries, we can tailor make a custom job for your unique needs! Call us today on (03) 8795 7712 or email sales@identisign.com.au.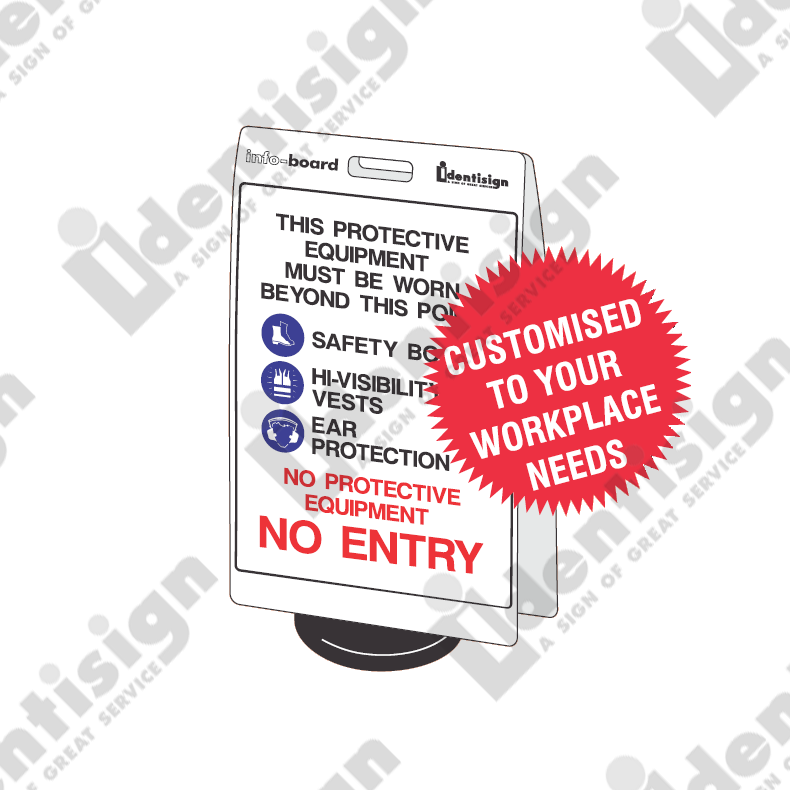 Products in the same category
No products at this time.