Welcome to our shiny new website - proudly developed by TheTubes!
While we are making our final adjustments and sorting out any kinks, we appreciate your patience and understanding.
Should you experience any issues or have difficulty finding the products you are seeking, please reach out and let us know.

.
.
.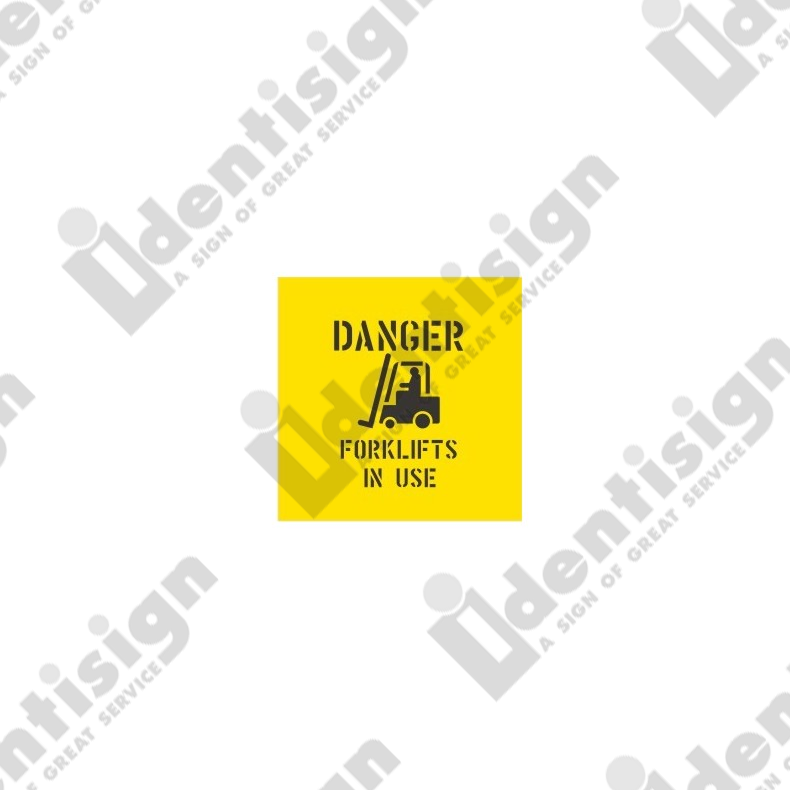 Scroll mouse to zoom in or zoom out
DANGER FORKLIFTS IN USE WITH PICTO STENCIL 650 X 650
Our stencils are manufactured from exceptionally durable 1.4mm polypropylene to enable multiple applications. When well cared for, stencils are designed to stand the test of time which means you shall be reaching for this economical solution to periodically refresh the finish!
After something customised? Contact us on (03) 8795 7712 to discuss your requirements!

Care & Maintenance

With good care, our quality stencils will endure for many applications so follow our tips to maximise the life of your stencil! Poor storage, inadequate cleaning and heat are all enemies to a stencil and should be avoided.
Clean immediately after use with a recommended stencil thinner

Do not allow a build-up of stencil ink or paint – this will interfere with the quality of the finish for future applications

When not in use, store flat and away from direct heat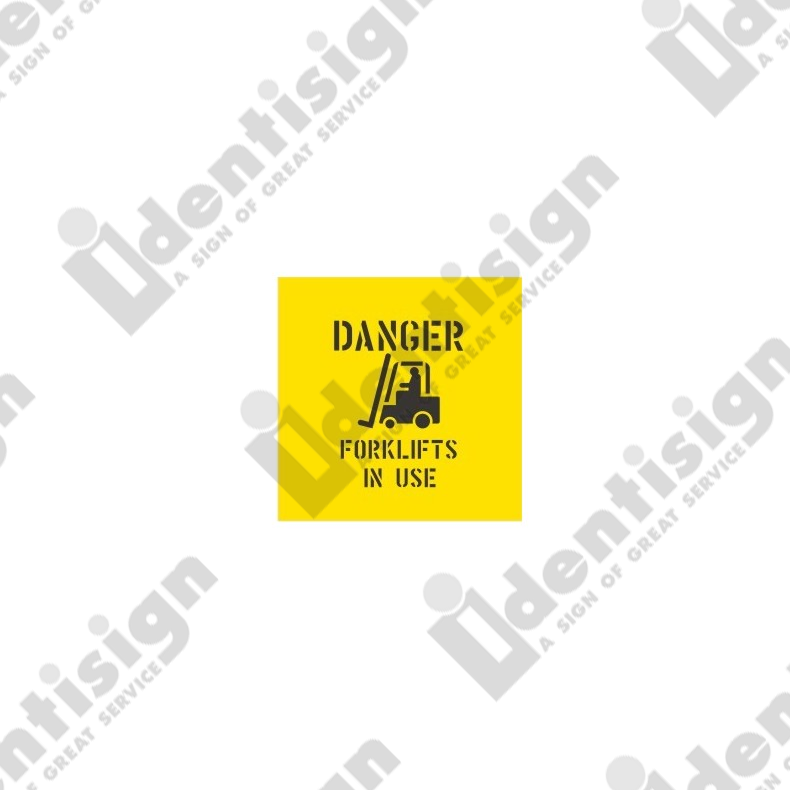 Products in the same category