Welcome to our shiny new website - proudly developed by TheTubes!
While we are making our final adjustments and sorting out any kinks, we appreciate your patience and understanding.
Should you experience any issues or have difficulty finding the products you are seeking, please reach out and let us know.

.
.
.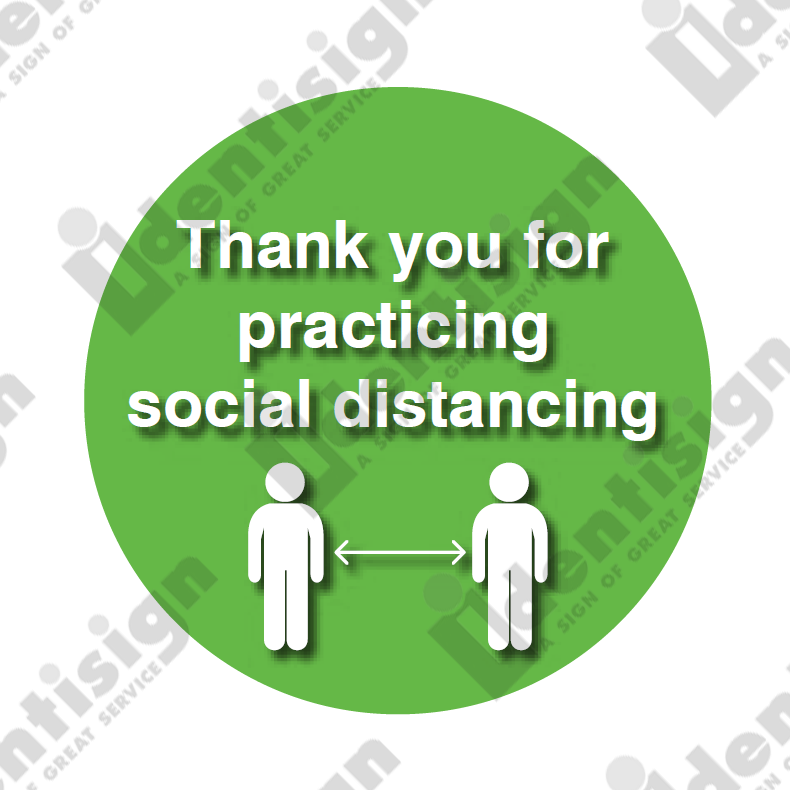 Scroll mouse to zoom in or zoom out
FLOOR MARKER THANK YOU FOR PRACTICING SOCIAL DISTANCING WITH PICTO 300 DIAMETER
With such a rapidly changing environment, it is critical to display relevant instructions around the workplace to remind staff and others of the risks of COVID-19 and the measures used to stop its spread.

Our floor markers provide clear visual representations on how to safely follow social distancing requirements to keep everyone in the vicinity safe.

Conveniently available in a 10 pack, you can now ensure your safety message is seen where it can't be missed…at their feet!
Close but not quite? We can create a tailored solution for your space with our range of materials including polypropylene, Colourbond metal, adhesive labels, adhesive tapes, floor markers and more!

Reach out today for more info at sales@identisign.com.au or call (03) 8795 7712 to discuss your requirements today!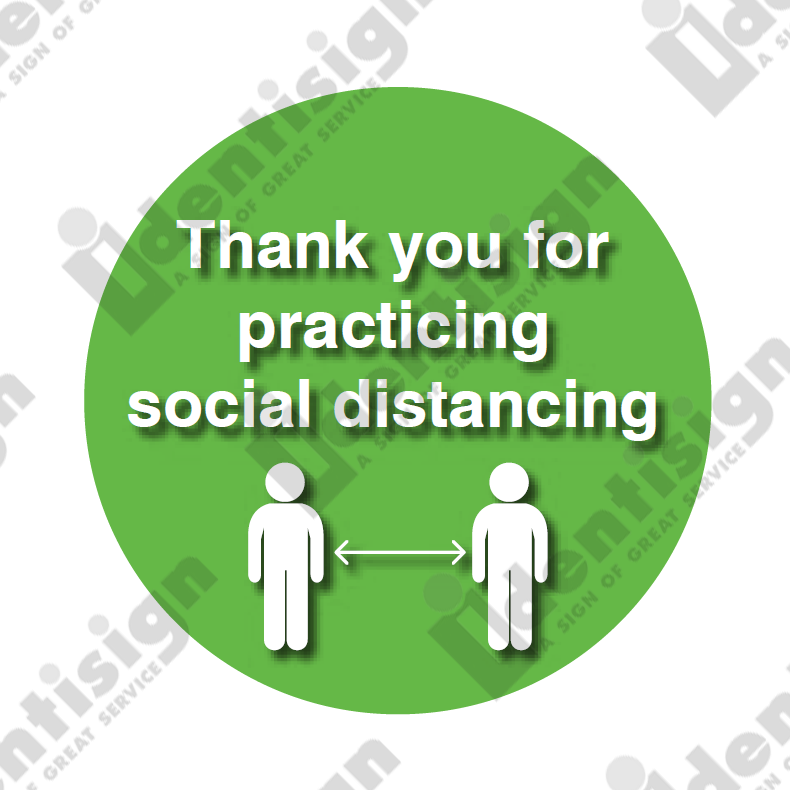 Products in the same category