Welcome to our shiny new website - proudly developed by TheTubes!
While we are making our final adjustments and sorting out any kinks, we appreciate your patience and understanding.
Should you experience any issues or have difficulty finding the products you are seeking, please reach out and let us know.

.
.
.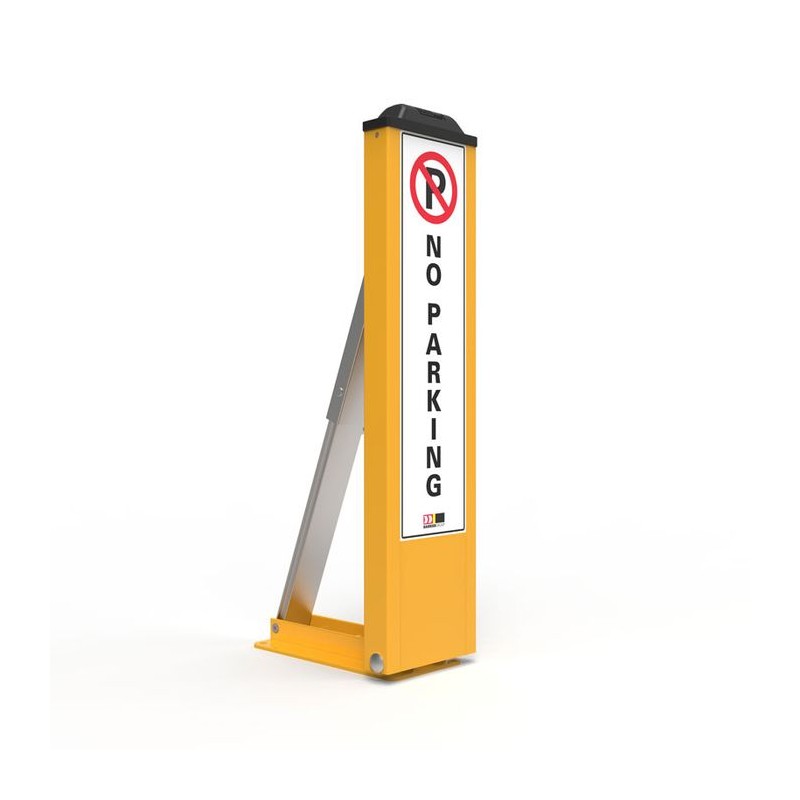 Scroll mouse to zoom in or zoom out
FOLD DOWN PARKING SPACE PROTECTOR - NO PARKING
A lot of thought went into this sturdy bollard that is robust enough to use as a fold-down bollard yet light-weight enough to be used daily - and low in profile to avoid damage to tyres when used as a parking space protector. We found the answer in a specially designed aluminium profile.
Ribs on the rear face of the profile add strength while minimising the weight, making FD200-NP ideal for use both as a parking space protector and fold down bollard. The retractable strut folds neatly underneath the bollard when not in use. The bollard can also be locked in the up position with a standard padlock (supplied). An extra eyelet in the base provides storage for the padlock when the bollard is in the down position. A large reflective sign face and yellow powder-coated finish combine to provide maximum visibility, day or night, and an ergonomic plastic handle doubles as a cap at the top of the bollard.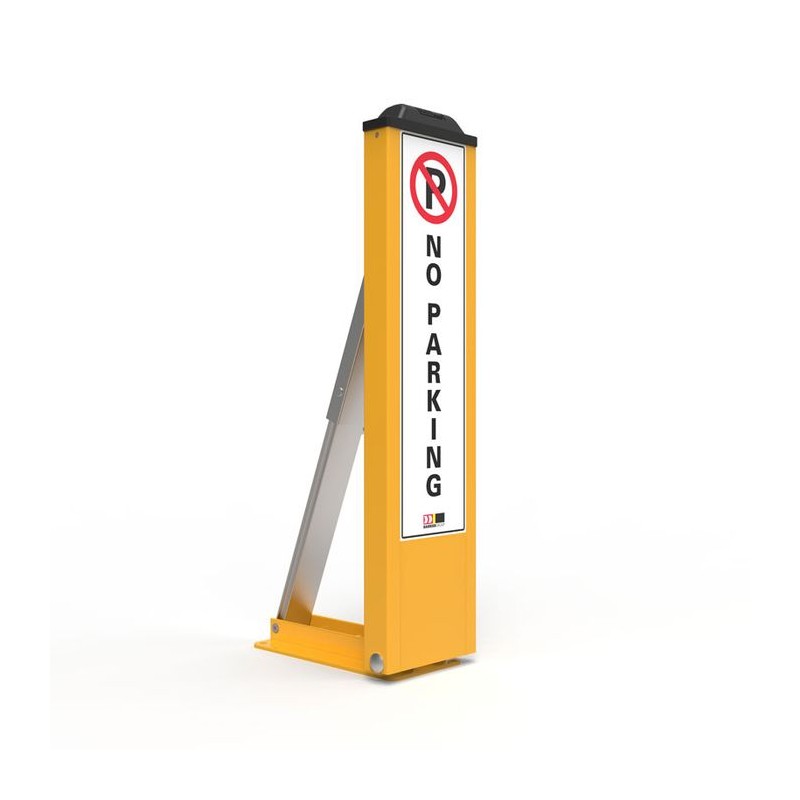 Products in the same category